Halong Phoenix Cruiser 14 Cabins
Halong Phoenix Cruiser 03 was launched in November 2011 with 14 cabins. The vessel is designed with sophisticate and meticulous attention to details. These aim to enhance your enjoyment while spending your time on our cruiser. The 40 meter wooden junk cabins is facilitated with full service of restaurant, sun deck with comfortable lounge chairs and an attentive staff to cater to your every need. Along with the great facilities we have special activities: exploring the caves and beaches, kayaking, cooking class, etc. Therefore, the cruiser is the perfect choice for a family, couples or small groups.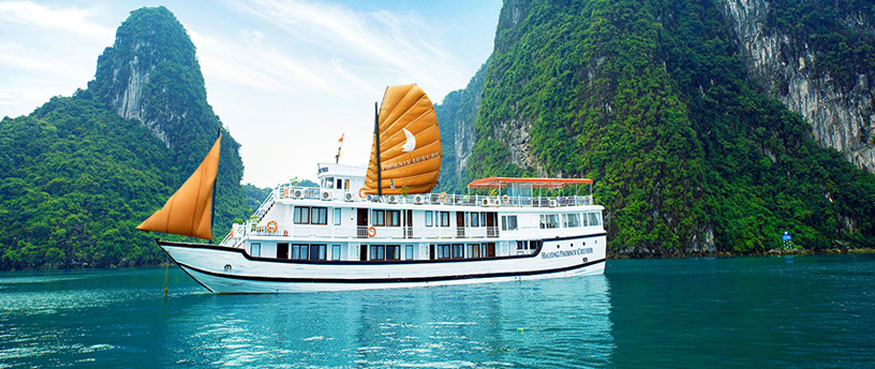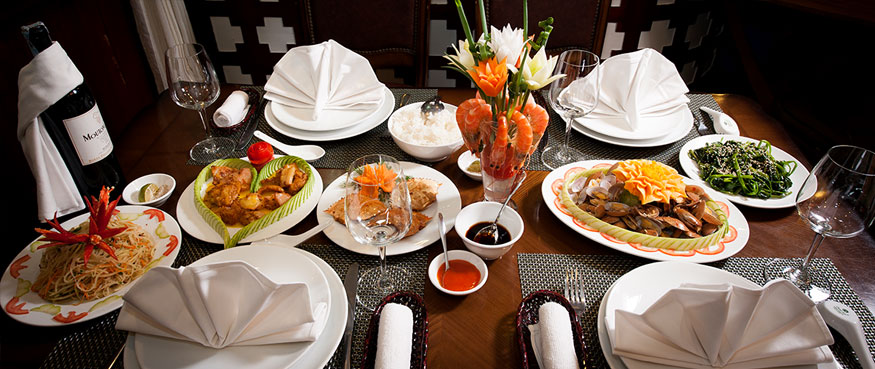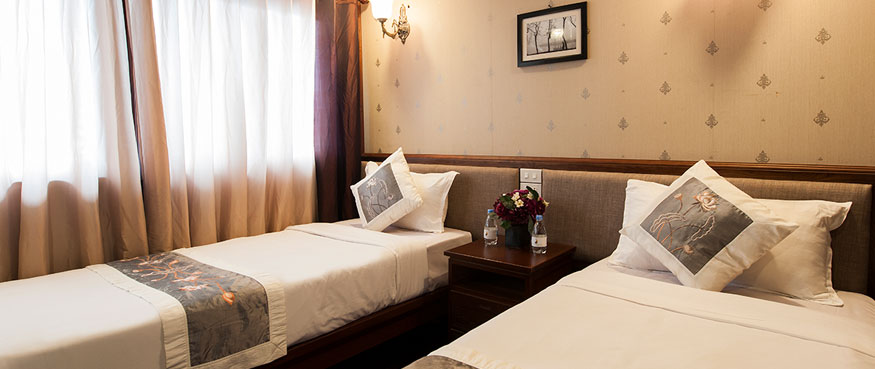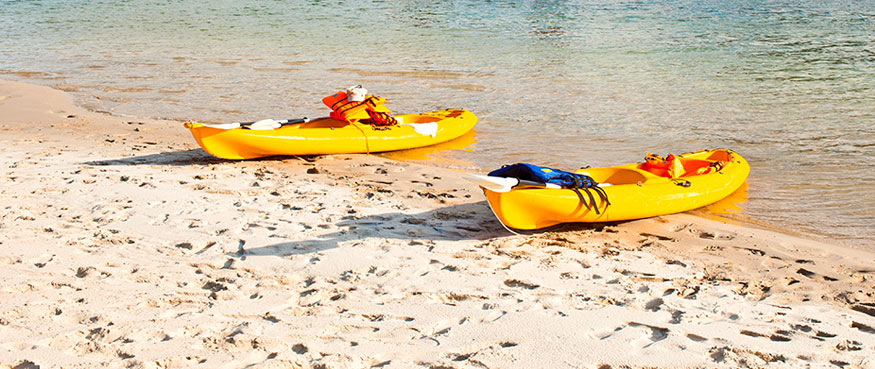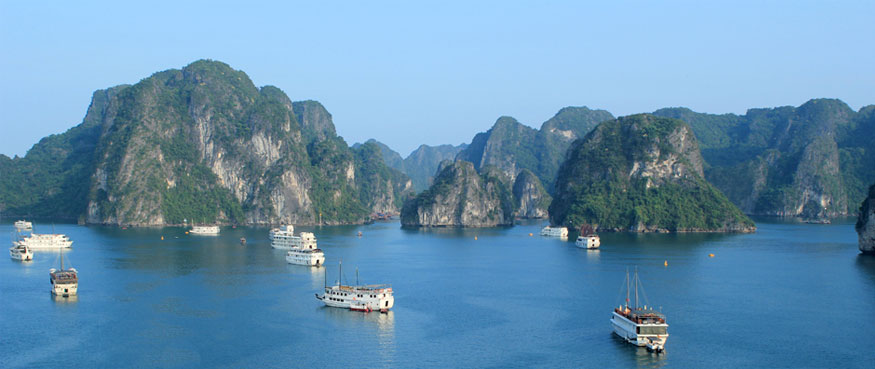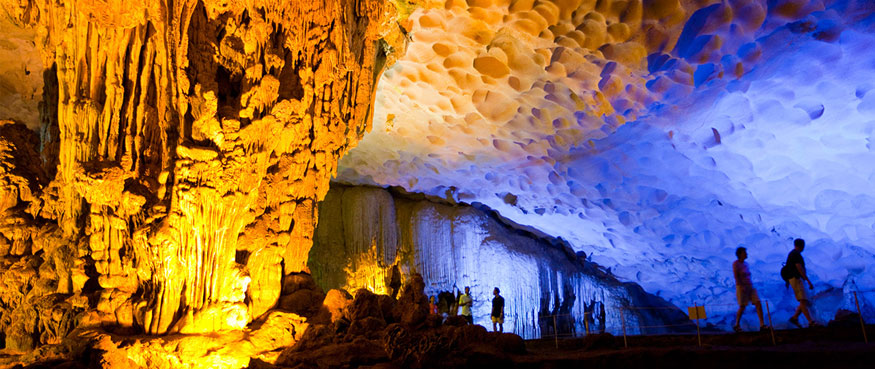 Fleet:
Exterior:Traditional Vietnamese wooden junk
Capacity: 30 passengers per cruise
 Location:
Operating Location: Halong bay, Vietnam
Office: Tuan Chau Marina, Tuan Chau Island, Halong city, Quang Ninh province, Vietnam
Transportation:
Shuttle bus service: Daily departure at 7:45 AM from Hanoi and at 12:00 from Tuan Chau
Private car service: on request
 Private Lounge:
Location: Tuan Chau Island, Halong city, Quang Ninh province, Vietnam
Services:
Cruise Itinerary and Program
Well experienced full time English speaking tour guide
Deluxe cabin and Luxury with A/C
En-suite Bathroom
Toiletries, Hair dryer, Wooden Hanger and Slippers
Restaurant, Bar and Sundeck
Full board Meals
International Wine list
Wide selection of whisky, cognac, vodka, brandy…
Selection of cocktails & beers (local & international)

Professional Kayaking
Cooking Demonstration
Sunset Happy Hour
Night Fishing
Meeting Facilities & Equipment (charter only)
Special Theme Cruise (charter only)
Leisure Activities (charter only)
Safety Facilities & Equipment
English speaking Crew
Professional Management
Free wifi
Halong Phoenix Cruiser 03 features 14 comfortable cabins with private bath, air conditioning, linen sheets with all the amenities which were deliberated on a combination of traditional and elegance. All cabins are especially designed with big windows and a balcony on the sea so that you can view the whole admirable scene of Ha Long bay, even from your bedrooms.
Total number of cabin: 14 cabins (7 Twin + 6 Double + 1 Triple)
Capacity of people: 30 people.
Combination: 02 connecting cabins ( Triple cabin/Twin cabin can be combined with Double cabin)
Cabin amenities & facilities:
Non-smoking cabins with air-conditioning
Large winder overlooking the bay
Luxury en-suite bathroom,standing shower with hot water
Daily complimentary water bottles
Toilet, Hair dryer, Wooden Hanger and Slippers
Fire pump, smoke detector, hammer and fire extinguisher
03 Deluxe Double Cabin: 12m2, queen size bed, bathroom, raining shower, A/C and large seaview windows.
08 Deluxe Twin Cabin: 12m2, all convertible into double, 90cm x 200cm beds, bahroom, raining shower, A/C and large seaview windows.
 01 Deluxe Triple Cabin: 15m2, all convertible into triple, 90cm x 200cm beds, bahroom, raining shower, A/C and large seaview windows.
02 Luxury Cabin: 13m2, best location, perfect view to the bay, king size bed, bathroom, raining shower, A/C. Luxury cabins are marked up with complementary fresh water, seasonal fresh flower & fruits, complimentary bottle of wine.
Located in the head of the junk, with area for check in/out, Halong Phoenix restaurant is designed to serve 36 customers with separate tables and chair carved with precious wood. Customers will be served with delicious food as well as romantic sightseeing in the bay cuisines offered on board with topics: traditional Vietnamese cuisines.
Bars in the dining room and on the sundeck ensure satisfaction for every thirst. A lengthy wine list caters to all tastes. Cocktail beg to be drunk on the deck at sunset as canapes are served
Opening Time:
Breakfast

A buffet breakfast is served from 7.00 AM – 8.00 AM

Lunch

Set menu 1.15 PM – 2.30 PM

Dinner

Set menu 7.00 PM – 8.00 PM
Bars: Open 24 hours
 Noted: Opening time subject to change without prior note.
On the top deck you will find an open sitting area and sun deck with breathtaking views. Ideal place to sit higher up above the turquoise waters and enjoy the 360 degrees views. While you are basking on the sun deck our friendly staff will pamper you with cool drinks and freshly cooked delicacies. Here is also place for recreational activities such as morning cooking class.
The helpful and attentive staffs always aim to make you feel comfortable and like home.
---
Discover Halong Bay by Your Styles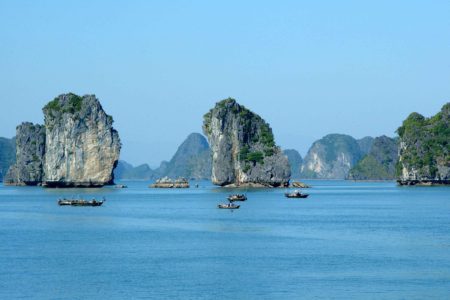 3 Days - 2 Nights
Weaving amongst the feet of giant limestone cliffs and crossing the centre of the World Heritage site, this trip features the classic cruising route and the great ...
Prices: 250 $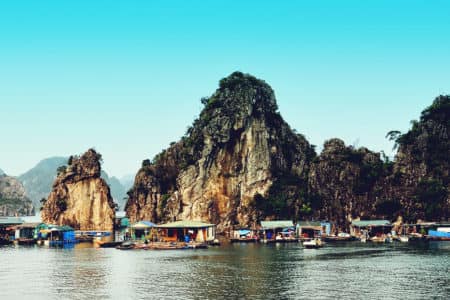 2 Days - 1 Night
A newly built wooden junk, Halong Phoenix Cruiser is well designed and balances traditional and luxurious styles to provide a comfortable cruise on the tranquil waters ...
Prices: 140 $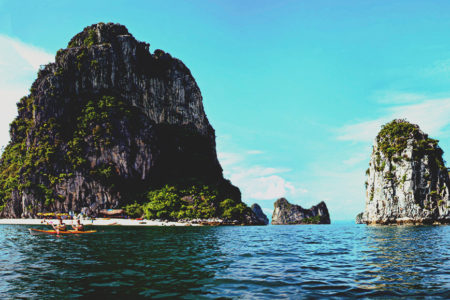 01 Day
Our day trip leads you to the famous Halong Bay and through the most attractive areas of the Tonkin Golf. Our well-designed cruising route offers you an excellent ...
Prices: 69 $