Halong Phoenix Cruiser Day Trip
Launched in 2012, Halong Phoenix Day Cruise day trip is offering a pioneering new generation of vessel with both-up comprising quality and luxurious standard.
The vessel brings travelers 3 stars cruise services to experience Halong Bay with affordable price, in a very comfortable deluxe style. The entire boat style is the perfect balance of modern comforts and nostalgic ambiance. It is a large vessel, spacious and very stable; you will find yourself particularly cozy on it.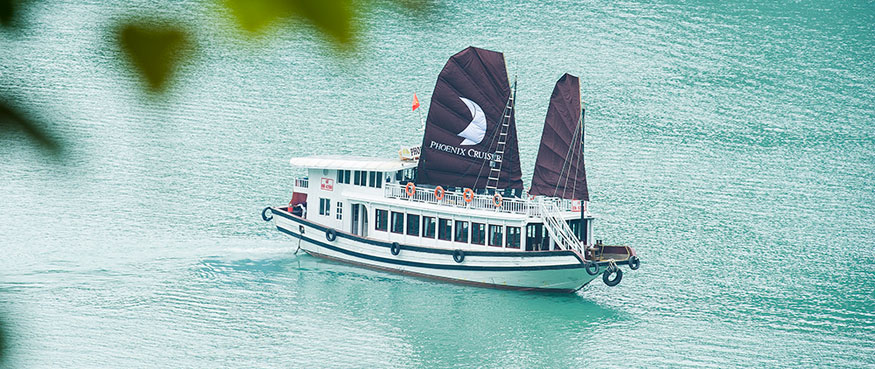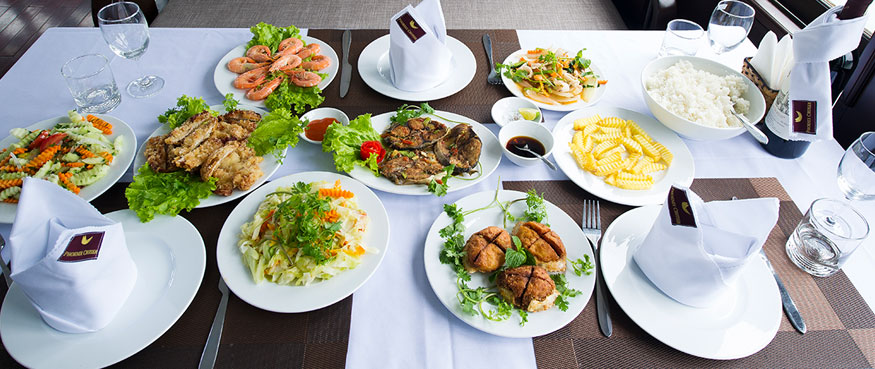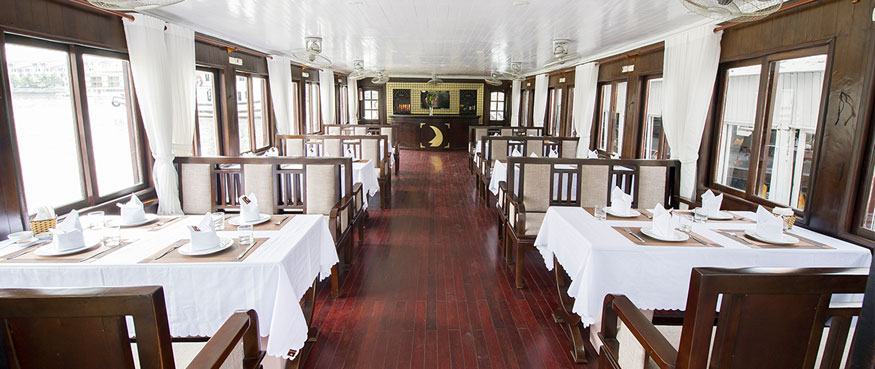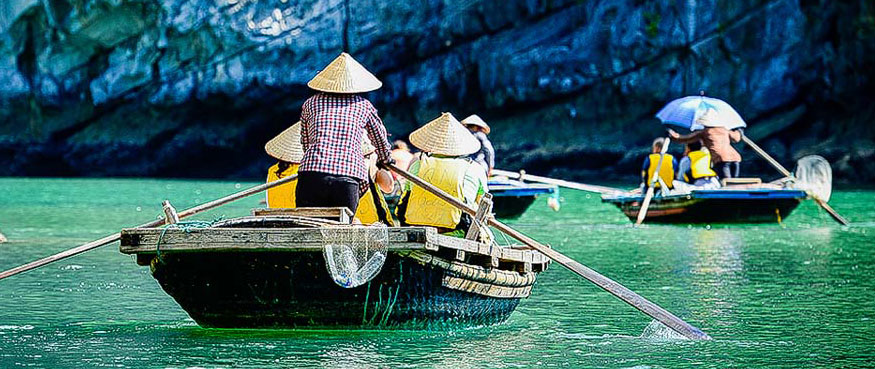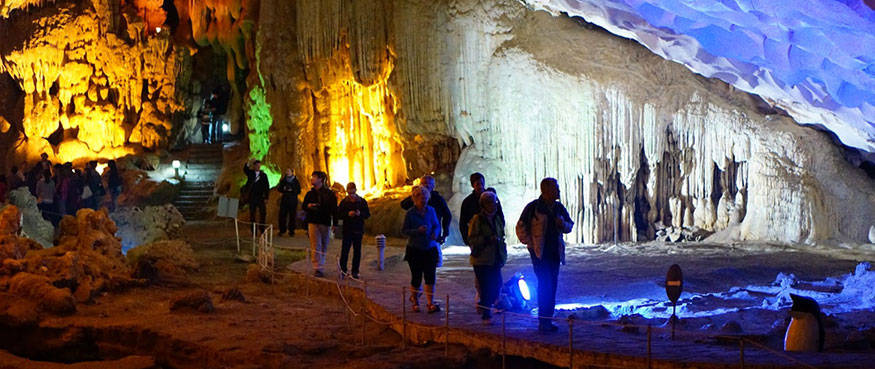 Fleet:
Exterior: Traditional Vietnamese wooden junk
Capacity: 48 passengers per cruise
 Location:
Operating Location: Halong bay, Vietnam
Sales Office: 81C Ly Nam De, Cua Dong, Hoan Kiem, Hanoi
Transportation:
Shuttle bus service: Daily departure at 7:45 AM from Hanoi and at 5:00 PM from Tuan Chau
Private car service: upon request
 Private Lounge:
Location: Tuan Chau Island, Halong city, Quang Ninh province, Vietnam
Services:
Cruise Itinerary and Program
Well experienced full time English speaking tour guide
Restaurant, Bar and Sundeck
Vietnamese cuisine for lunch on board.
Wide selection of whisky, cognac, vodka, brandy
Selection of Soft drinks
Special Theme Cruise (charter only)
Leisure activities (charter only)
Safety Facilities & Equipment
The day cruise only has restaurant
Located right at the prow, the comfortable settings of its dining room offer romantic and panoramic views to the beautiful waters and gorgeous limestone formations of the bay. Lunch on the Phoenix Day Cruise reflects the traditional Vietnamese cuisine and seasonal fresh seafood that the bay has to offer.
Throughout your cruise, bars in the restaurant ensure satisfaction for every thirst. A lengthy wine list caters to all tastes. For beer drinkers there is a range of international and local brews. Alternatively enjoy a coffee served hot or iced depending on the climate. A pot of green tea adds an additional authentic touch. With the elegant decorations, holiday music, gourmet meals and bubbling wines. The boat features all the traditional trimmings, plus gourmet variations on all your holiday favorites. Relax, dine, and listen to the tranquilness of the bay played by the Mother Nature and make your holiday great moments to remember.
Lunch Time: Set menu 1.15 PM – 2.30 PM
Noted: lunch time subject to change without prior note.
On the top deck you will find an open sitting area and sun deck with breathtaking views. Ideal place to sit higher up above the turquoise waters and enjoy the 360 degrees views.
The helpful and attentive staffs always aim to make you feel comfortable and like home.
---
Discover Halong Bay by Your Styles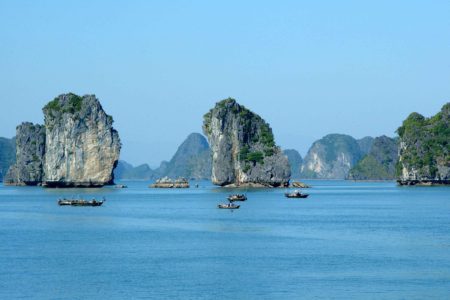 3 Days - 2 Nights
Weaving amongst the feet of giant limestone cliffs and crossing the centre of the World Heritage site, this trip features the classic cruising route and the great ...
Prices: 250 $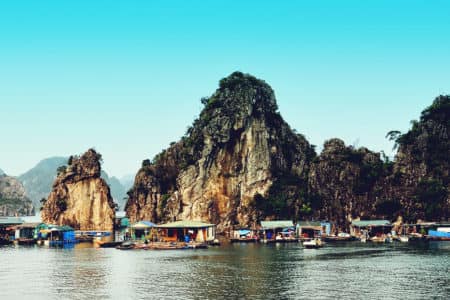 2 Days - 1 Night
A newly built wooden junk, Halong Phoenix Cruiser is well designed and balances traditional and luxurious styles to provide a comfortable cruise on the tranquil waters ...
Prices: 140 $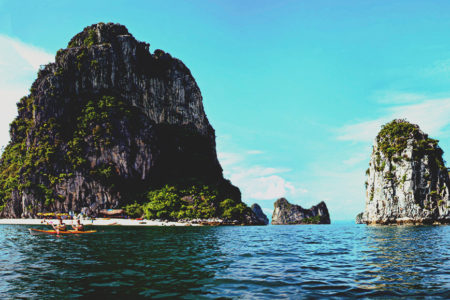 01 Day
Our day trip leads you to the famous Halong Bay and through the most attractive areas of the Tonkin Golf. Our well-designed cruising route offers you an excellent ...
Prices: 69 $